Brigette Cormier
Miami, FL – Choreographer, Dance Artist & Educator
Creator of Golgi Bodies dance technique
Contact email: Brig.Corm@yahoo.com
ARTIST BIO:
Brigette Cormier is dance artist and educator in Miami, FL. She received her Bachelor in Fine Arts (BFA) Degree in dance from the New World School of the Arts (NWSA) College in 2011, and began choreographing and performing her dance works in 2009 while at NWSA. Brigette has choreographed commissioned dance works for Heroes Unite, Mobile Micro Theater (MMT), MiamiArtZine, Pioneer Winter Collective, Big Brothers and Big Sisters of America, and more. Recently, she received a full scholarship to attend the nationally acclaimed 2015 Dance USA Conference
Most recently Brigette has premiered her solo work "Frack" a twisted reflection on the impact of media on social perspectives of environmental health, and "Joan the Ballet" an original evening length story ballet that Brigette choreographed, directed and produced, and premiered at the RIFT Blackbox Theater in November 2014. Brigette's choreographies have been performed at Miami Theater Center, The "Sandbox", the Little Haiti Cultural Arts Center, The Black Box Theaters and Auditorium Theater at NOVA, RIFT Blackbox Theater, inkub8, 276 Art Studio, MMT at Miami Light Project, and the Miami Beach Botanical Gardens. Brigette co-founded, curated for and directed a whitebox theater and gallery events at Love Steady Arts/276 Art Studio in Wynwood in 2011-2013.
Brigette's dance training includes extensive technical and performance training from the remarkable faculty of the New World School of the Arts in the modern dance styles of Limón, Graham, and Horton, also in afro-contemporary-modern, contemporary ballet, classical ballet, pointework, and pilates. She also excels in jazz and tap styles. Brigette trained extensively in Cuban classical ballet with Frank Galvez at Galmont Ballet prior to moving to Miami, and trained for 6 years in contemporary ballet with Brigid Baker at 6th Street Dance Studio in Miami. Brigette has danced professionally with the Peter London Global Dance Company, Brigid Baker's WholeProject, performance artist Akuzuru, the Pioneer Winter Collective, Ivonne Batanero, and fellow dance peers.
Brigette has been a member of the dance faculty at PAN Performing Arts Network and Miami Dance Studio since 2013, teaching ballet and contemporary ballet to all levels, and has taught workshops of her unique contemporary dance style "Golgi Bodies" at dance festivals such as JoAnna Ursal's JUMP Winter Dance Intensive in 2014 and continues to workshop Golgi Bodies throughout South Florida. Brigette teaches ballet/dance as an art form requiring the use of imagination first, working from a creative mindset, to achieve an overall healthy and whole body approach to dance. Brigette is inspired by modern dance legends Martha Graham for her voice of empowerment and change, and Doris Humphrey for her freedom of expressivity.
ARTIST STATEMENT:
My work is fueled by my curious nature. It alludes to my speculations about the universal truths of life, through the lens of my curiosities about and research of intellectual, philosophical, and metaphysical concepts such as spiritual evolution, past lives, parallel realities, astral travel, and time travel. I feel I have a role to make the world a better place, and a purpose to make change with my dances by creating them as an honest reflection of and response to my experience of life. Each piece I create is a reflection of present embedded with speculations of the future.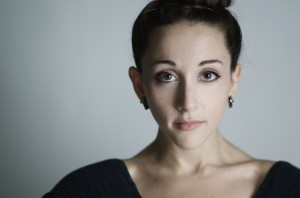 Links: